Switch between Onvio and Client Center

Show expandable text
If your Onvio account is linked to one or more Onvio Client Center accounts, you'll see an Apps

button near the upper-right corner of the screen.
Click the Apps button and choose Client Center to open Client Center in a new tab of your browser.
To view linked Onvio Client Center accounts and pending tasks, click the expand arrow on the right side of the navigation pane, as shown below.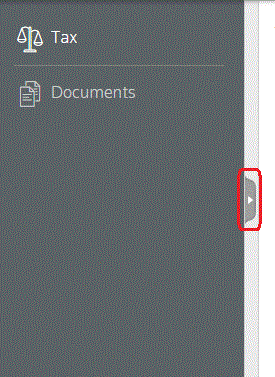 Contact us
---
Was this article helpful?
Thank you for the feedback!